How to Safely Get Rid of Mold on Walls After a Major Plumbing Disaster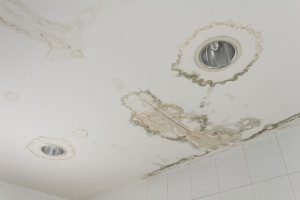 When your home has experienced major water damage because of a burst pipe, sewer backup or a leak, it is important to start making repairs and restorations right way. These three ways of performing mold remediation will help to ensure your health and well-being.
Three Ways to Reduce Mold Damage After a Water Leak
Mold spores are in the air all over the world. The hot, dry climate of Las Vegas is no exception to this rule. If your home has a water leak that results in mold damage, experienced Las Vegas plumbing services can repair the plumbing. After the plumbing situation is resolved, you can then begin tackling the mold problem.
Gutting the Walls
If a water leak goes undetected for a while, such as when you are on an extended vacation, the damage could be severe. In this type of a situation, you may need to do a complete gutting of your home's walls, flooring, and ceilings. In this situation, water saturates the plaster, drywall, wood and sheet rock, causing total destruction. This may be the only way to prevent a complete infestation of mold.
Using Fans
In the case of minor water damage, box fans can be helpful with drying the last bits of moisture from your walls. Consider renting industrial fans that rotate at a faster speed than the regular box and standing fans that you may already have. Industrial equipment could speed up the drying time and reduce the risk of a large area of mold growth. You can run your air conditioner while the blowers are in use.
Painting
Once your home's walls are dried, you can prevent mold growth by applying a specialty primer. Mold removal paint is applied as an initial coat, replacing a traditional primer. This type of paint contains compounds that prevent mold from growing. It is ideal for use in high-humidity environments, such as bathrooms with or without a ventilation fan. This primer can then be covered up with the interior paint of your choice. Be sure to allow the primer to fully dry before applying another layer of paint onto the walls.